We highly recommend Dr. Fees with Visiting Vet Angels! She was so kind and respectful. It was time for our sweet boy, Cole, to transition and we wanted him to go in peace at home with his family surrounding him and showering him with all the love he deserves. And that's just what we did. Cole NEVER licks, and as soon as he saw her, he gave her one little lick on her chin. We knew right away that Dr. Fees was someone special. She was respectful of our wishes, kind and gentle with Cole, and helpful for our daughter who was present. If you want a peaceful goodbye for your best friend that honors your bond together, Dr. Fees at Visiting Vet Angels is who you turn to. Thank you so much for helping our boy transition in peace. There is no greater gift than this final kindness.

– With love from the Lawrence Family
---
Your kindness & TLC were so comforting to all of us, and we will be forever grateful. Thank you for being so wonderful. You are a very special soul and what you do is so therapeutic. ❤️

– ❤️~in loving memory of Dori~❤️
---
Dr Fees was fantastic! She was so caring and compassionate to us and our precious cat, Cali. Dr Fees explained everything to us step by step. She offered us support when we needed it most. She made a very difficult time more tolerable.

– Dan and Marilyn
Dr. Fees was was fantastic in a horrible time for us. I would definitely call them again when I need this service.

– Kim W.
---
Dr. Heather was very kind and compassionate with both our pet and my family. She explained everything beforehand and I felt like she cared for our dog just as much as we do. In such a sad and intimate moment in our lives, we could not have had a better experience.
---
We are so thankful for Dr. Fees. She provided such a caring and comforting atmosphere during such a difficult time. She made sure Sadie and her humans felt comfortable. She spent as much time as we needed and did not rush us through the process. We shared stories ,memories. laughs, and tears. Thank you again for being such a blessing during our time of grief.

– CJ & Holly

---
Visiting Veterinary Angels. I've worked with Dr. Fees before and she is just absolutely wonderful when it comes to euthanasias.
– Kristen B.

Smith Agreed, I've worked with Dr. Fees also and she is wonderful!
– Jennifer S.

I have also worked with Dr. Fees and agree!
– Nikkie G.

---
Dr. Heather Fees was absolutely amazing. I can't even begin to say how grateful we are. She is so caring and compassionate. Our sweet pup passed so peacefully.

---
I've never experienced a more peaceful euthanasia. It was gentle and dignified and what my boy deserved. Dr Fees really cares about the quality of each moment for the pet. I have no regrets that my dog suffered or was stressed in any way.

---
I have been struggling with my sick cat for a longtime. I am so thankful for Dr. Heather Fees. She was very gentle and soothing with my cat Pugsly. Dr. Fees was kindhearted and compassionate to myself and my pet. Dr. Fees is also an exceptional veterinarian, who I will highly recommend to my friends and family.
– Megan

I third that recommendation. Dr. Fees is amazing and SO compassionate.
– Meg T.
---
Dr. Fees, I cannot express how grateful we are to have found such a caring and compassionate person to help our family during a very difficult time. The moment you entered our home, your gentle and calming manner was a comfort to all of us, including, Dezel. Thank you from our hearts, for providing the care and dignity to Dezel that he deserved. He was an amazing friend and is missed more than words can define. You are amazing, and truly a visiting angel.
– Karen

---
Dr. Heather was amazing and went way above and beyond to help me with my English mastiff Denali. We talked through all the possible options and in the end did what was necessary for him. She is awesome in a rough time!
– Larame

---
Dr. Fees is a very caring and compassionate veterinarian. The energy she releases truly calms both the animal and the owner (I know by personal experience!). She is truly blessed, and knowing her is an honor.
– Kim

---
When Dr. Fees walks into my house, she brings in a palpable feeling of love. The energy in the room relaxes. She brings a change I can't define, but it feels good. She is clearly a skilled vet, but there is more. Something about her presence feels important.
– Laurie
---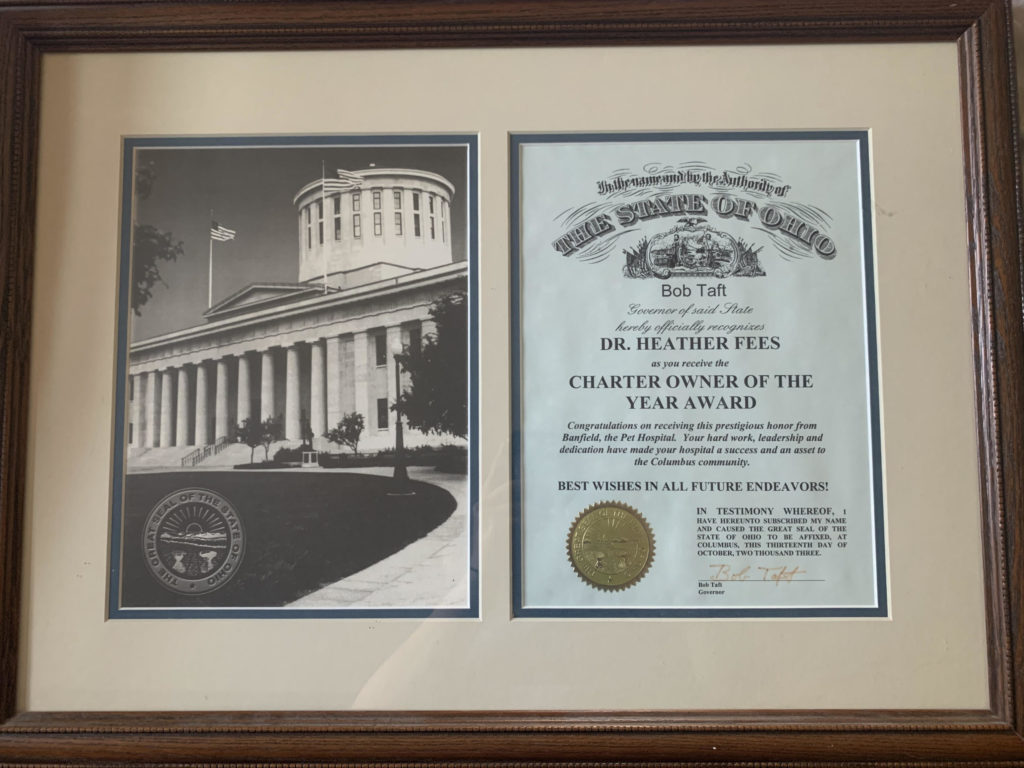 ---
Sending Love and Light 💖✨